Welcome to
The Avenue
The Avenue offers refined cuisine based on fresh and local products in an intimate and luxurious setting. In the heart of Avenue Louise in Brussels, The Avenue is a hidden gem that will surprise you. Chef Nicholas Tsiknakos, originally from Greece, takes you on a culinary journey with Mediterranean and gastronomic influences.
Enjoy a unique experience in an atmosphere that combines modern design with Mediterranean accents echoing the food.
The Avenue offers a sublime tree-lined terrace where you can enjoy a moment out of time, with a barbecue prepared by our Chef. A bar is also available for you to relax in, and enjoy a lighter menu of our restaurant.
The Avenue is the contemporary restaurant par excellence, and our team will welcome you with elegance and intimacy for family or business events.
Don't delay, reserve a table and live a real experience to share!
OPENING HOURS
Dinner
Monday to Saturday
A terrace out of sight
At the back of the restaurant lies a tree-filled terrace. The decor invites you to escape into the Mediterranean. The statues, olive trees and fountain will take you on a journey to Greece while remaining in the heart of Brussels.
This heaven of tranquillity, in the heart of the capital, guarantees you an unforgettable moment.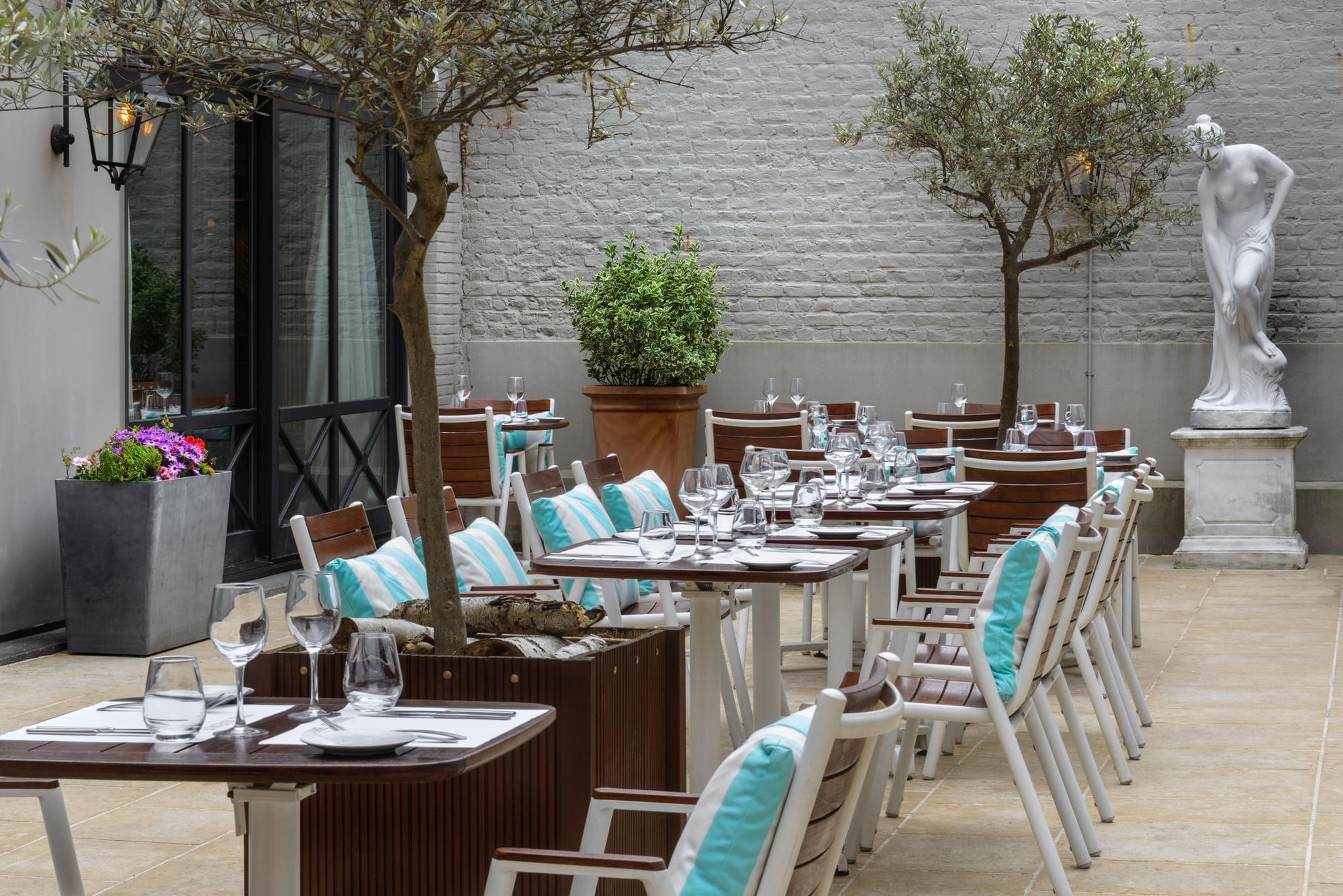 Sunday Brunch
The last Sunday of each month is reserved for our Brunch: the best in Brussels. Live cooking, hot and cold buffet, musical ambiance, kids corner, everything is done to make this moment your best memory of the month!
Whether it is with family or friends, end the month with brilliance.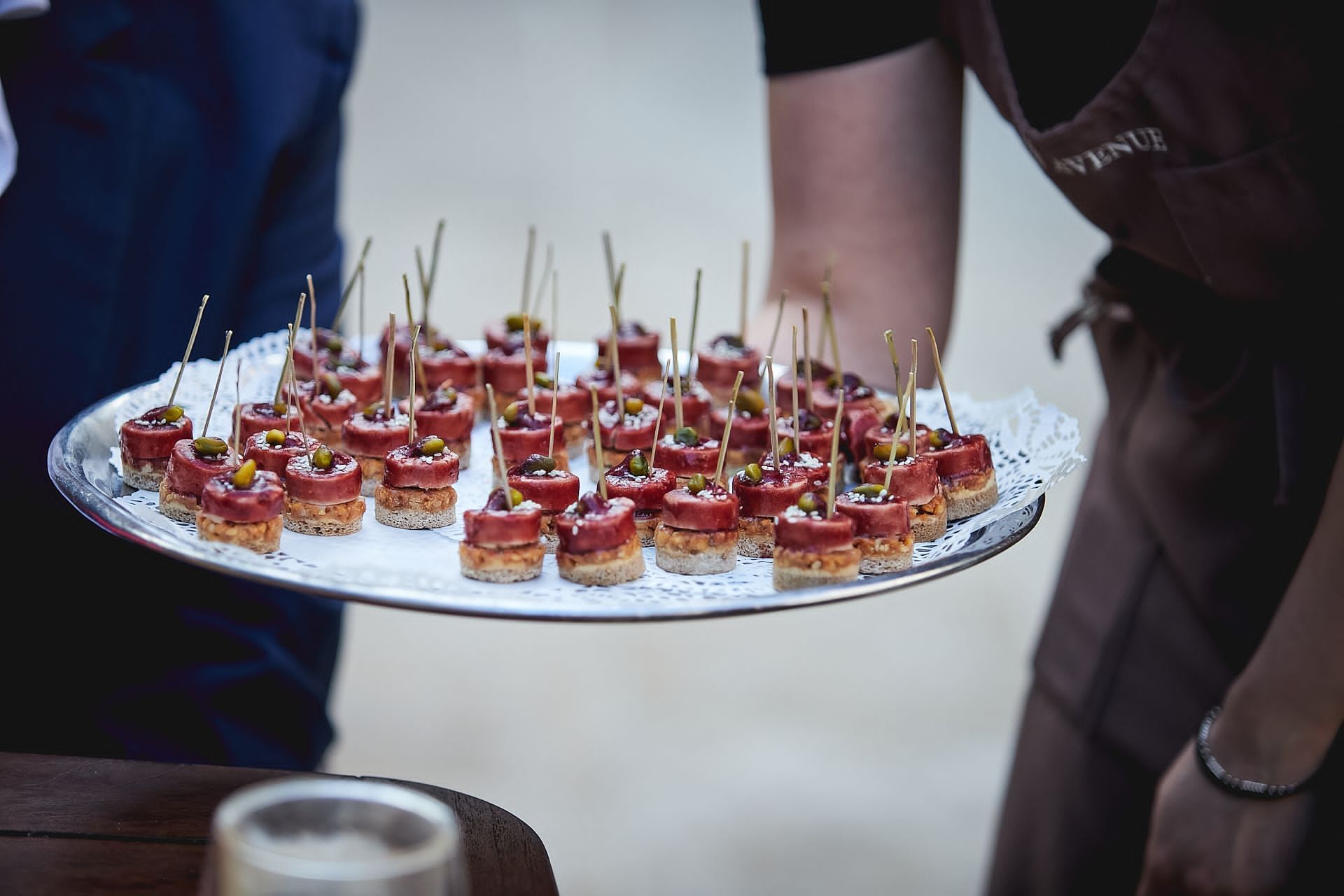 Hotel Barsey by Warwick
Ideally located on the prestigious shopping promenade, Avenue Louise, in the heart of Brussels, Hotel Barsey by Warwick feels more like a private residence than a hotel. This delightful 4 Star boutique hotel is full of personality, and provides a truly welcoming atmosphere which makes for a perfect abode of rest and relaxation. Striking exactly the right balance between contemporary chic and traditional charm, a recent refurbishment brings together classic architecture with modern interiors to create a glamorous and vintage ultra-comfortable urban retreat.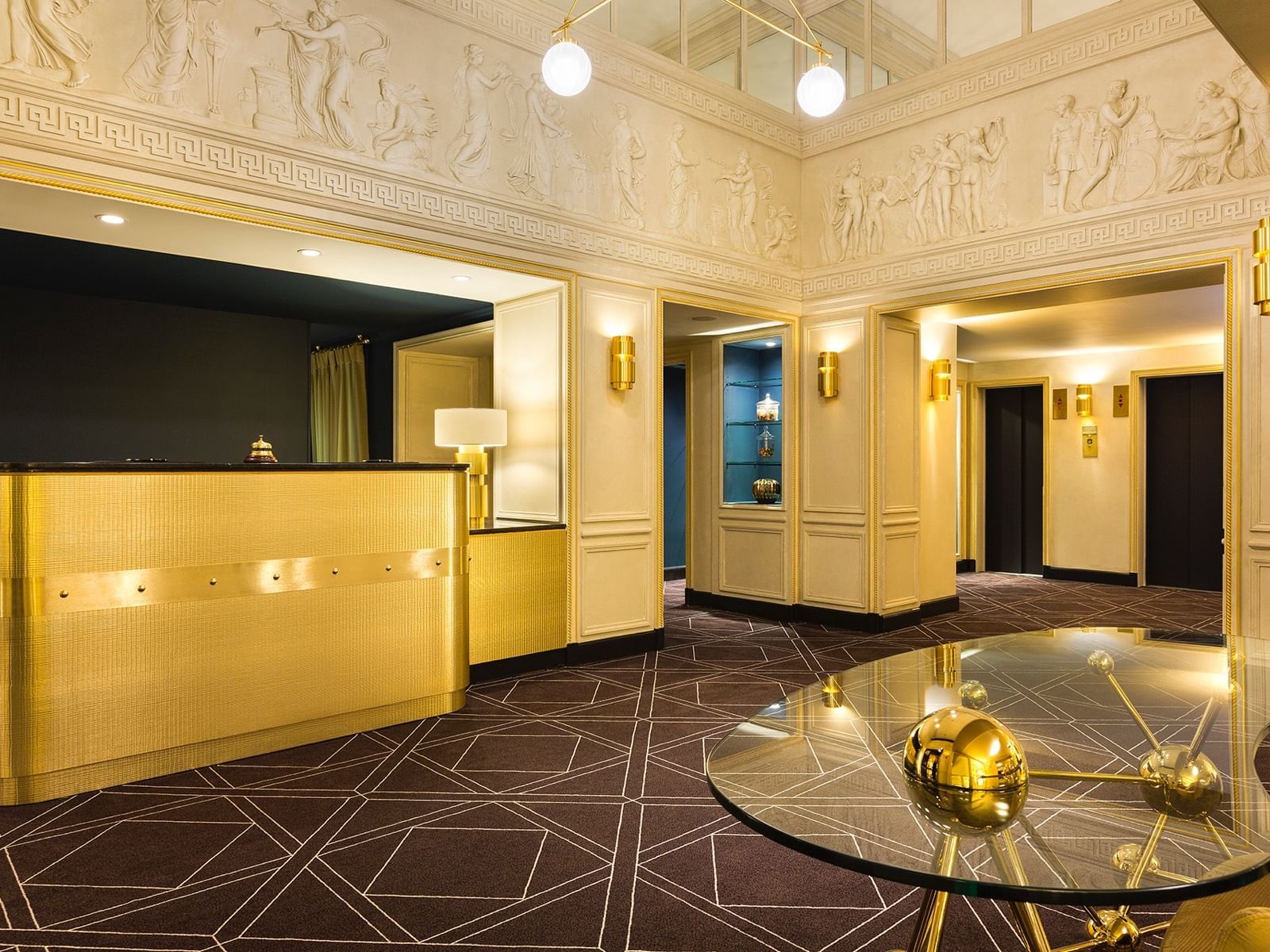 Contact & Location
Address: 381-383 Avenue Louise - 1050 Brussels, Belgium